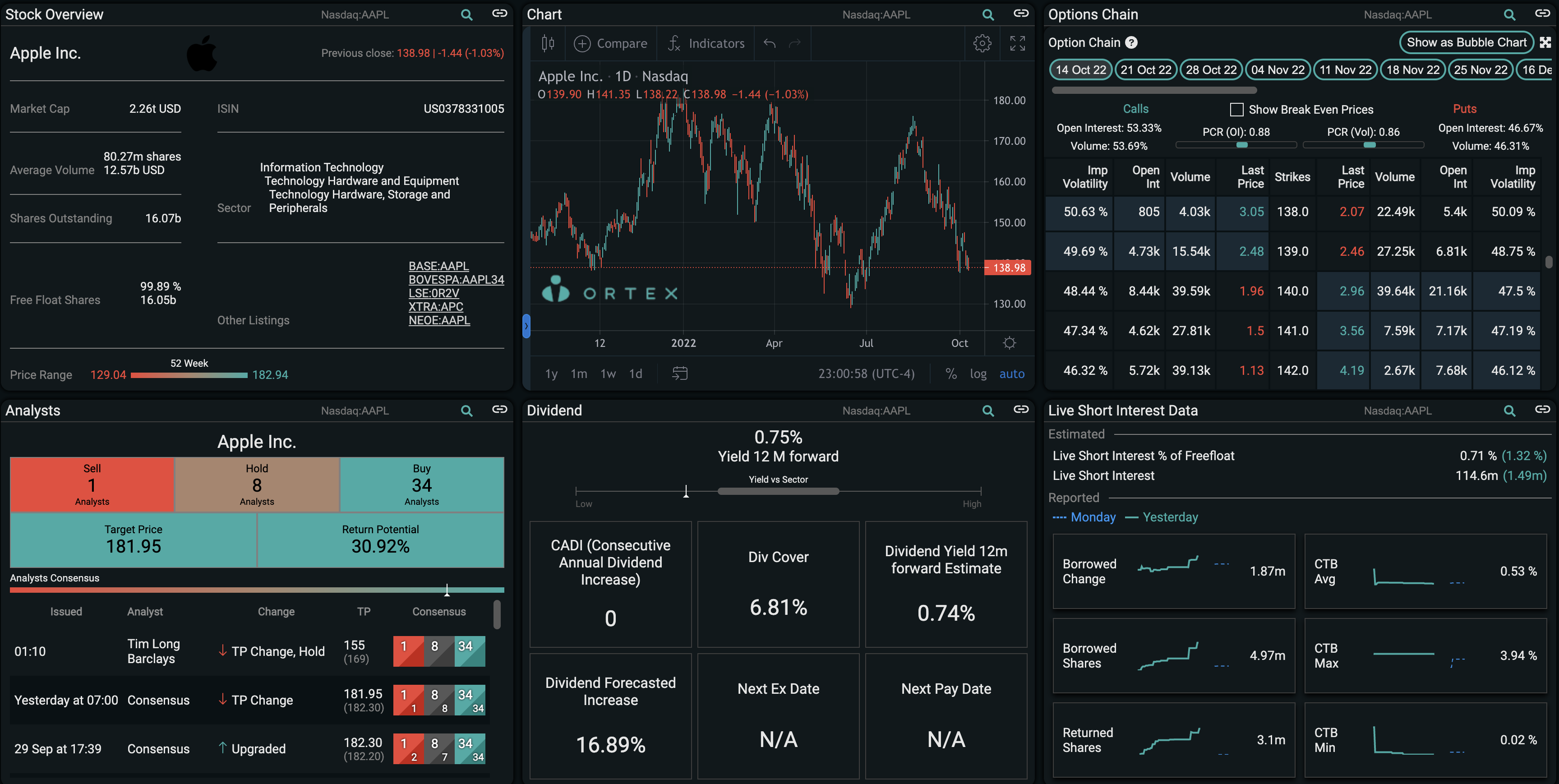 We are excited to launch a highly-anticipated feature that we have been working on for a long time: Custom Views. This entirely new module has powerful customization options that will allow users to create multiple layouts of information, each of which can be tailored to specific needs or preferred datasets.
Users can create an unlimited number of Custom Views that highlight the specific stocks or metrics that are most relevant to their investing and trading strategies. Want to focus only on Options data such as Flows and Chains? Or just interested in live Short Interest estimates? What are the latest ratings from Wall Street analysts? Now, users can design a unique interface that provides perspective on any of these categories and more.
Each view has a ticker linking feature, making it easy to quickly switch to a different symbol while preserving the data fields being displayed. Get started by simply dragging and dropping a desired module, which can be resized as needed, onto the grid. We have included all of the primary module categories as well as stock-specific modules.
At ORTEX, we are always working to add innovative new features to our platform that deliver actionable data for investors to make more informed investing and trading decisions.